Also this year, the European University Sports Association (EUSA) is celebrating the International Day of University Sport (#LetsIDUS) and the European Week of Sport (#BeActive and #HealthyLifestyle4All). Main celebration was held during the EUSA Convention 2022 in Kranjska Gora. Members of the EUSA Office, EUSA Technical Commission with Delegates and future organizers of European Universities Championships had the chance to celebrate these campaign and initiatives with eductional as well as sports programme.
The early morning of September 23, was a #beactive morning, inviting the participants of the technical meeting to run to the nearby lake Jasna.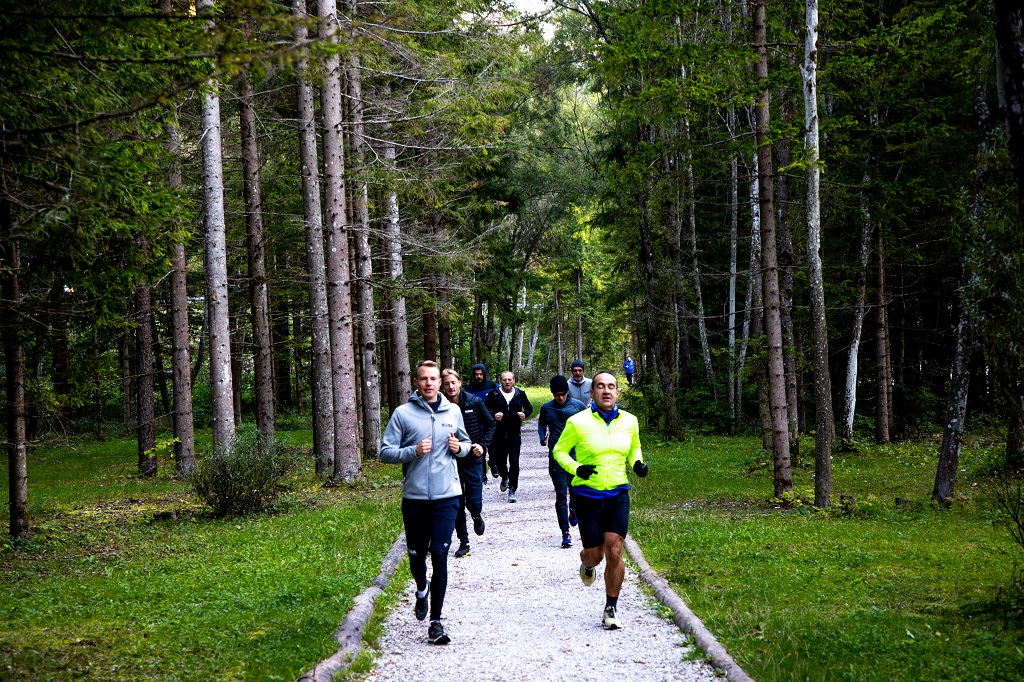 Starting from the hotel where the Convention was held, the group had a very active run to the beautiful lake, marking the start of the few #letsidus #beactive and #letsidus activities planned to take part of EUSA Convention's program.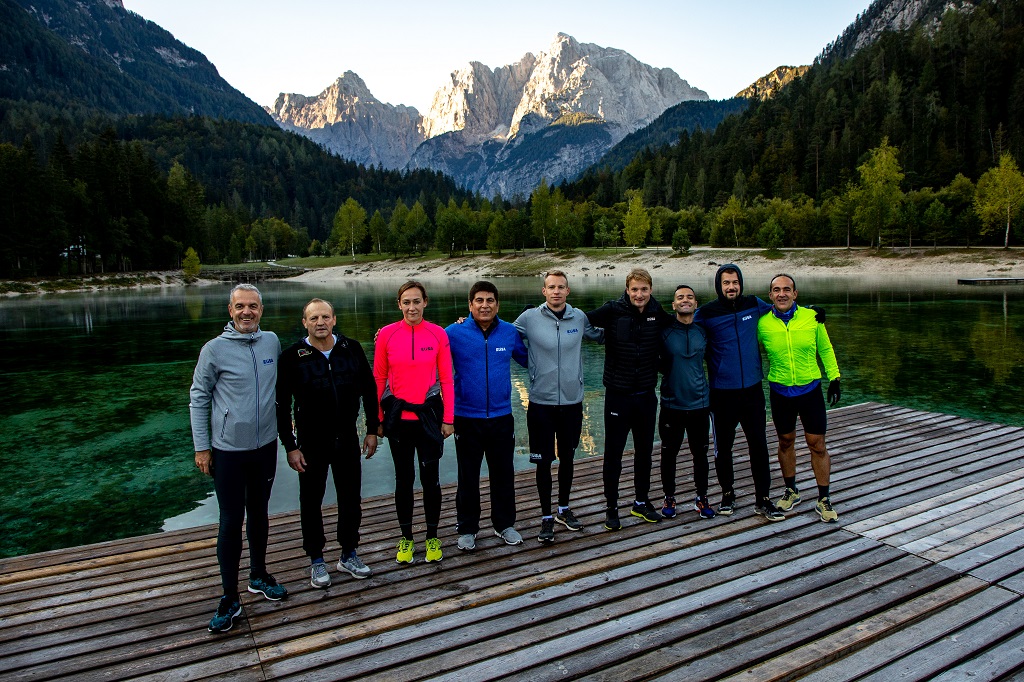 Later in the morning, the second #letsidus #beactive sports activity happened, giving the whole group of EUSA Technical Commission and EUSA Office, the chance to choose between having an adrenaline zip-lining activity or an to go cross-country skiing.
Half of the group, had an amazing adrenaline adventure, on the zip line track, enjoying their time and celebrating the start of the European Week of Sport.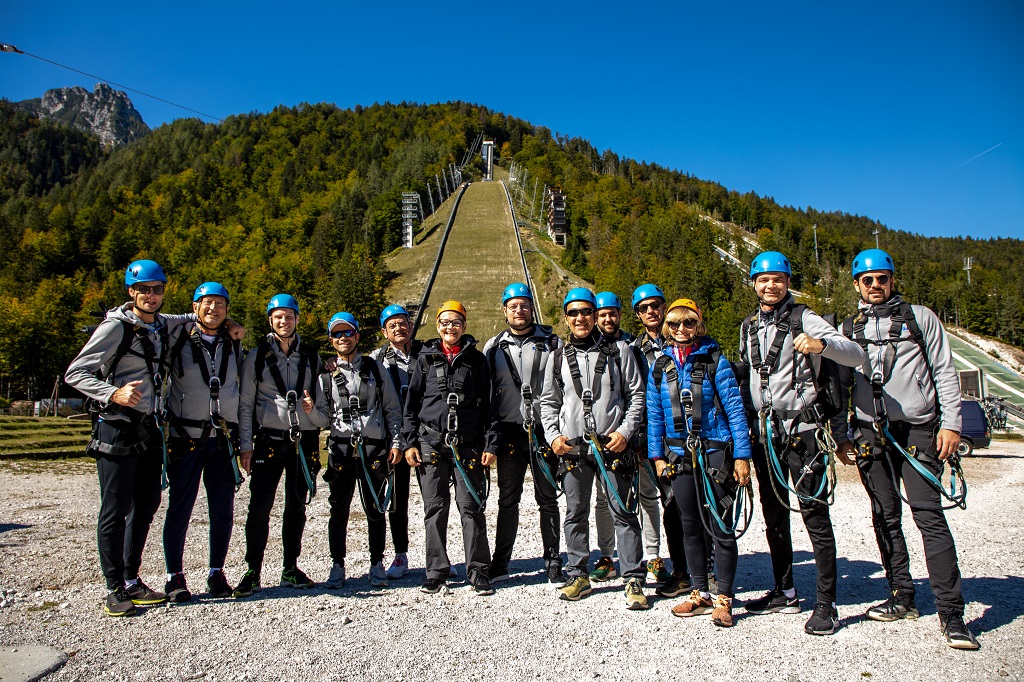 Having some of the participants, successfully trying this sport for the first time, inside cross country skiing was a great opportunity to celebrate the International Day of University Sport and the European Week of Sport, too.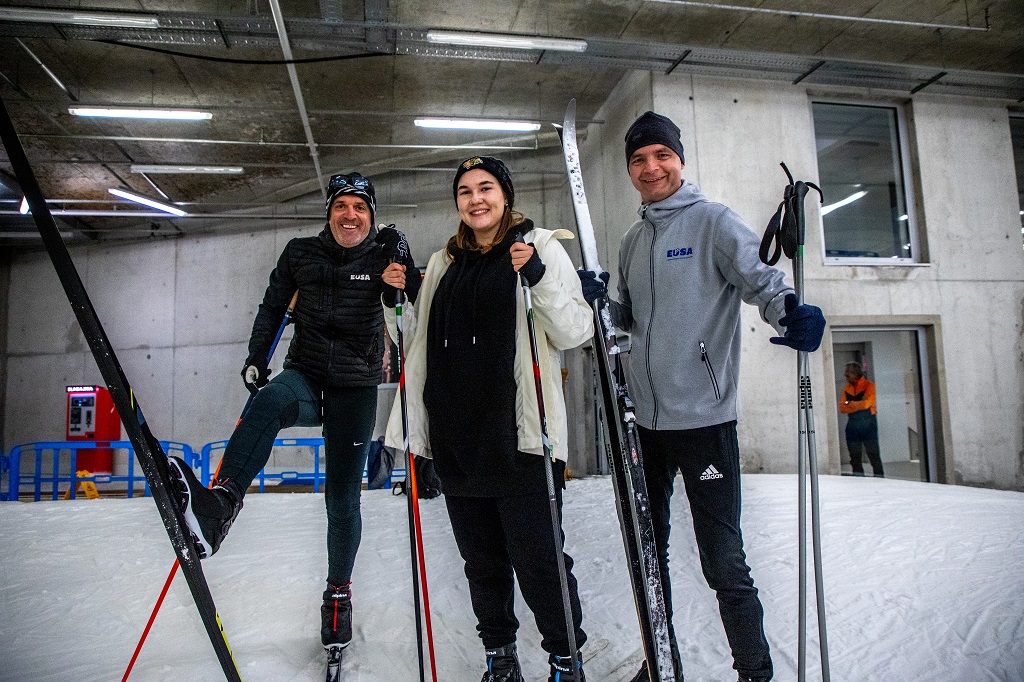 In the afternoon of September 24, after a productive working session at EUSA Convention, the participants enjoyed the joint #letsidus #beactive activity. The group visited Vitranc Hall in Kranjska Gora, where they had the opportunity to show their competitive, sports spirit.
Participants had the chance to play badminton and to learn the rules of the sport.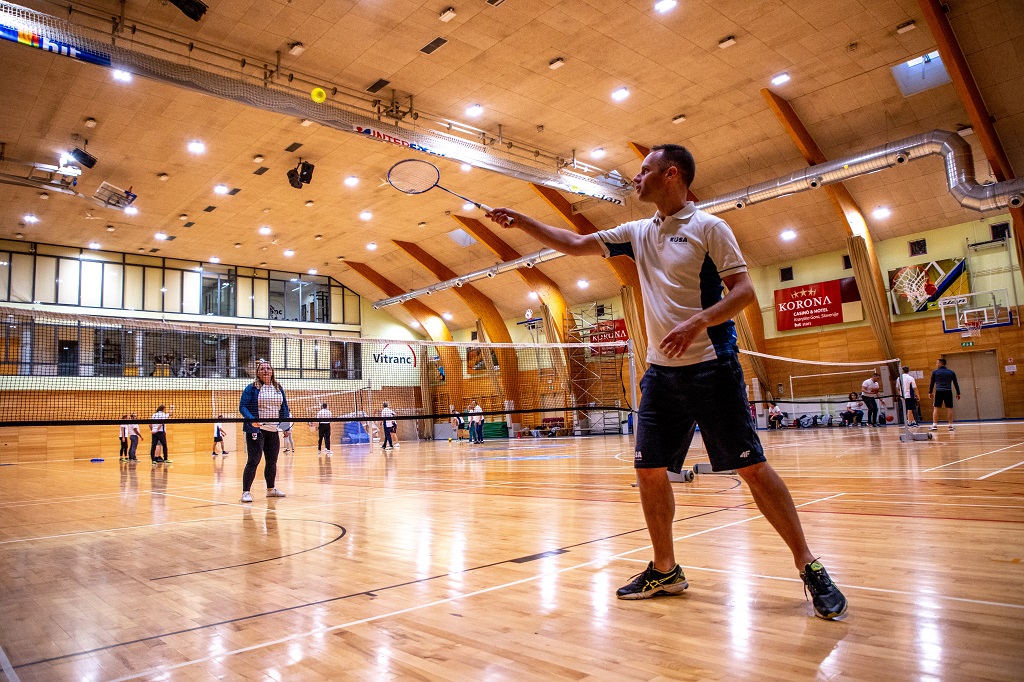 Shooting hoops and having a match in 3x3 basketball was also part of the sports activities.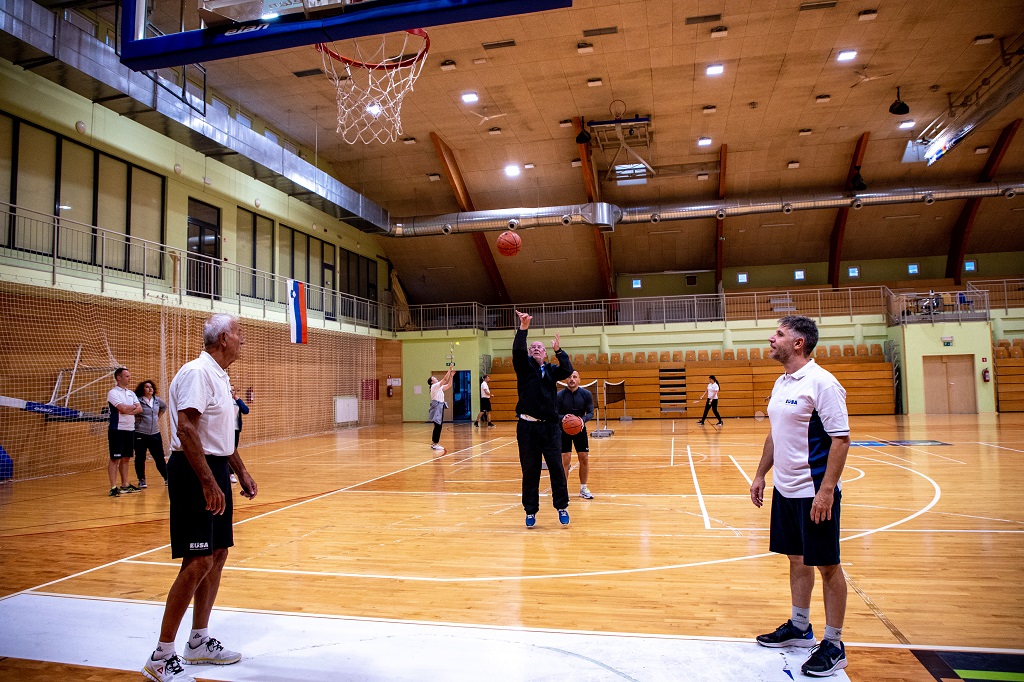 The majority of the group had a few fun, active and competitive matches in volleyball.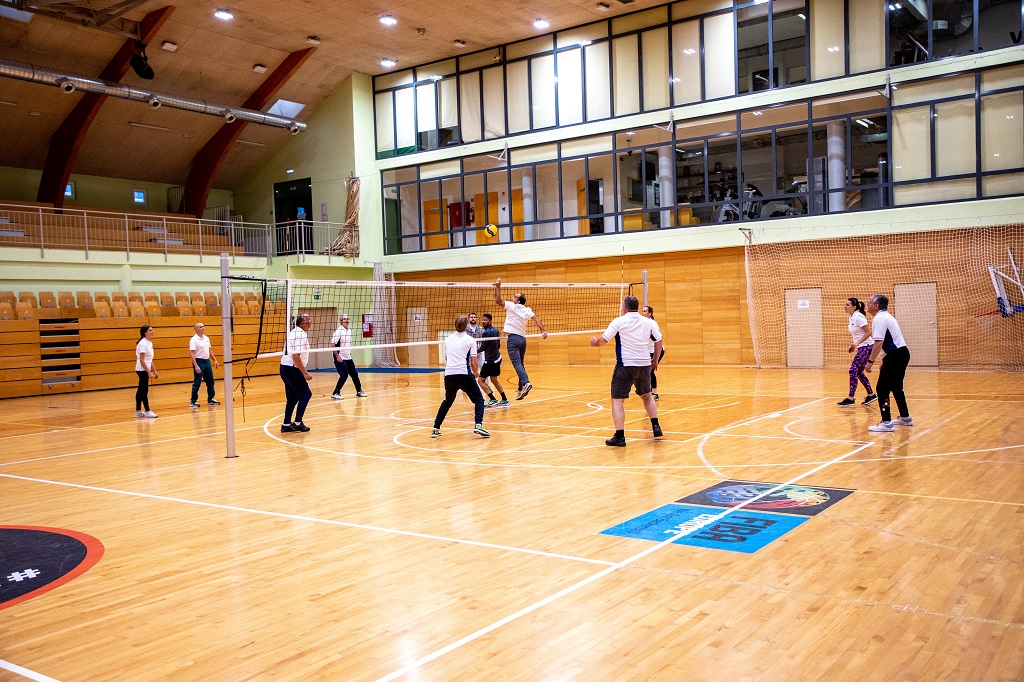 EUSA was otherwise also represented at the official activities related to the European Week of Sport, which were held in the Czech capital Prague between September 21 and 23.
In Prague, special workshops were held, related to the Healthy Lifestyle For All initiative, and especially putting forward the #HealthyLifestyle4All Youth Ideas Labs, where the voices of youth participants were put forward.